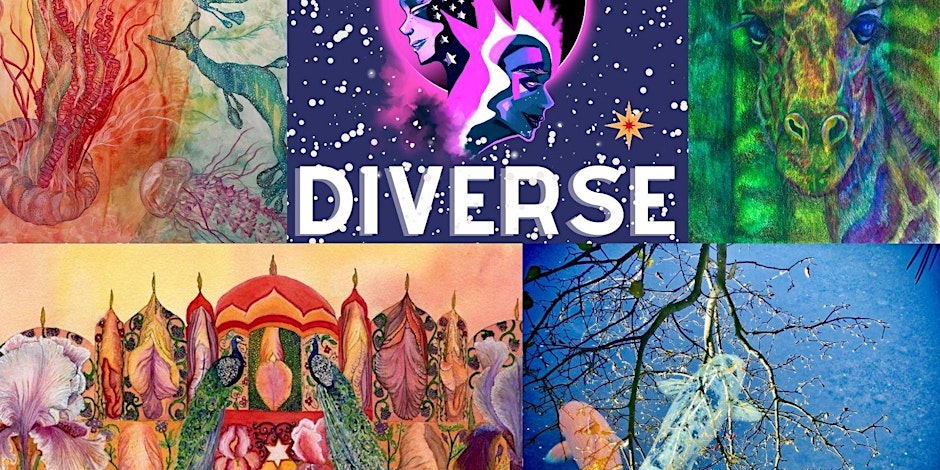 About the exhibition
Please join the ArtSHINE community as we celebrate this group exhibition during World Pride 2023
The exhibition runs: 17 February to 30 March 2023 (open Mon – Fri 10am – 5pm)
OPENING CELEBRATION: Wednesday, 22 February at 6pm
VENUE: The Darling Square Community Bank Shop NE12, 11 Little Pier Street, Haymarket NSW 2000
The exhibition is a multi-disciplinary exploration of creativity, inclusivity, and diversity. It showcases five unique Queer ArtSHINE Artists:
Arvee Gibson
Anthony Van Lam
Camryn Smith
Julie Ellitt
Katie Lloyd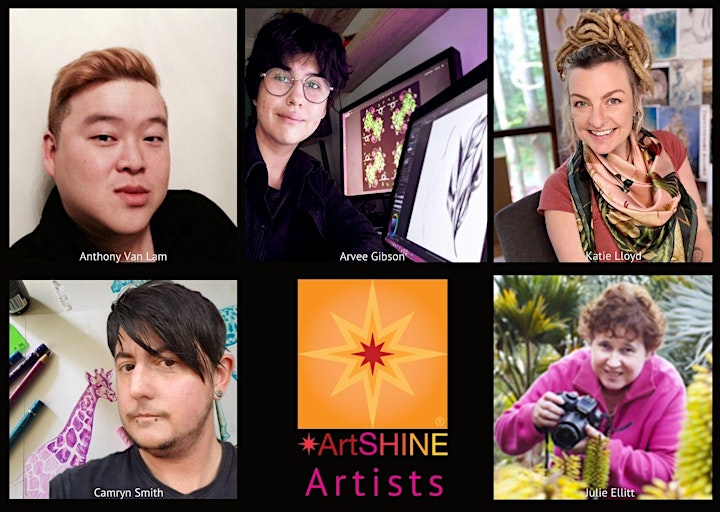 About the Artists
Anthony Van Lam
As a watercolourist, I strive to create beautiful organic shapes representing healing and wellness through an exploration of lines, silhouettes, and colour. I also create with mixed media and use the beauty of shapes, flowers, and animals as multiple transparent layers in a composition, blended to generate deeper meanings.
Arvee Gibson
My work focuses on character art and surface design. Whether it's a simple pattern or complex illustration, I love creating artwork that allows people to see themselves reflected in it.
Camryn Smith
My work is inspired by the heady colours of Australia's native fauna and flora. I combine colour, texture, symbolism, layers and detail in work that's bold and vibrant.
Julie Ellitt
I love photographing flora and fauna; nature and animals are very close to my heart. My art and photography are my words. I hope my art speaks to people and that they enjoy how I see and feel about the natural world that we live in.
Katie Lloyd
As a visual artist working with watercolour, acrylic, and pen, I'm influenced by themes of gender, identity, sexuality, nature, beauty, and the female experience. I explore using textures and layers of paint, with emotive saturated colour and gradients of light to create an essence of the divine in my representational and figurative works.