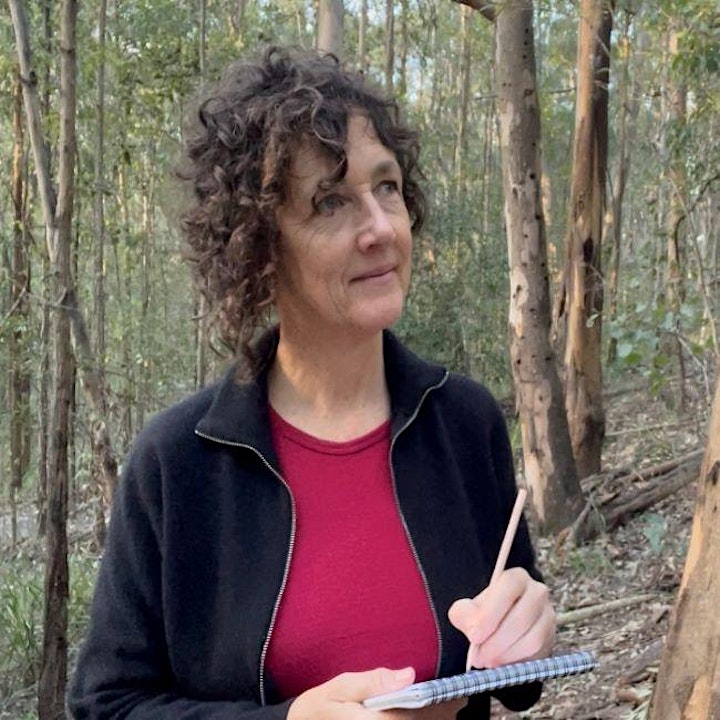 About the exhibition – Nature Connections
"Michelle Hallinan immerses herself in the natural world, intrigued by the textures and colours of rocks and tree trunks and how they weather and change over time with wind and water. Mixed media works on paper and sculptures inspired by interactions between coastal and bushland environs."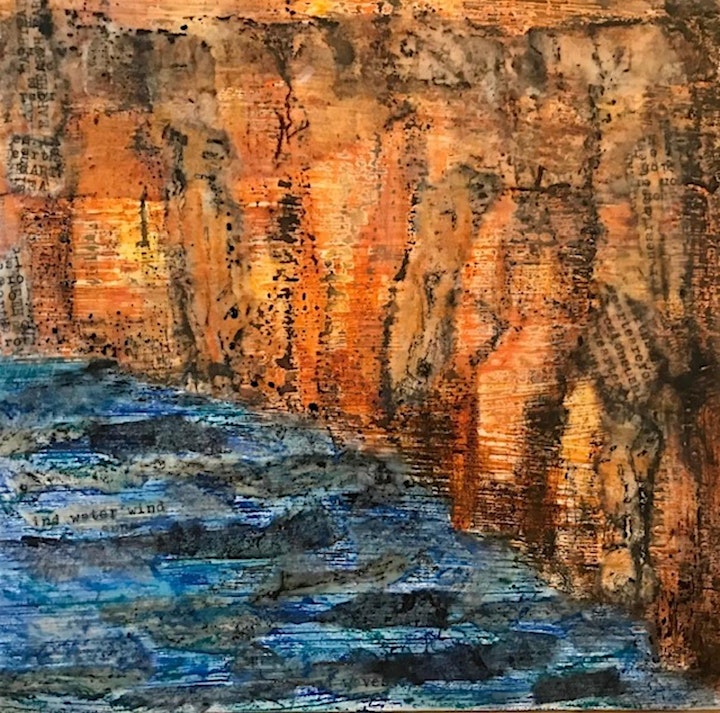 About the Artist – Michelle Hallinan
I am a nature lover and adventurer, who loves to be immersed in the natural world exploring the colours, textures, and patterns.
I feel connected to the natural environment when I am among the wide-open expanses of land, the coastal textures of rocks and water, or when I am intrigued by the micro or leaves, bark, shells, and internal landscape of fruit.
Printmaking techniques such as etching, being a tactile medium, have enabled me to express my experience of textures and patterns in nature. Recently, I've been experimenting with colour through monoprints and mixed media collages. Making my work is a meditative experience in which I reconnect with the source of my inspiration and my own experience.
Please join the ArtSHINE community as we celebrate this solo exhibition by Michelle Hallinan; Nature Connections.
The exhibition runs: 3 April to 30 April 2023 (open Mon – Fri 10 am – 5 pm)
OPENING CELEBRATION: Wednesday, 5 April at 6 pm.
VENUE: The Darling Square Community Bank Shop NE12, 11 Little Pier Street, Haymarket NSW 2000