What we do
ArtSHINE offers a practical and real world approach to creative commercialisation, licensing, and entrepreneurial education.

Make Tomorrow Today!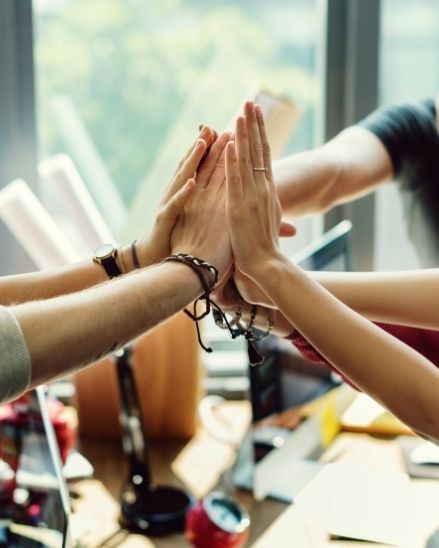 Join an ArtSHINE specialist coaching program and we'll provide all the skills, experiences, and support you need to take your creative practice to the next level. For successful ArtSHINE graduates these programs culminate in representation at an international art licensing trade show or retail trade events like.
Surtex New York
Brand Licensing Europe
Evolution Fair Amsterdam
Licensing Expo Las Vegas
Print Source New York
Commercialisation stream: London Fair, or New York Fair, or Reed Gift Fairs Sydney & Melbourne.
ArtSHINE has helped me through each stage of my business plan and creating systems for my business.
I have gone from knowing nothing about the retail and wholesale gift-ware industry to having a stand at Life Instyle and gaining 30 new stockists.

Sophie Cooper. Founder, Scoops Design.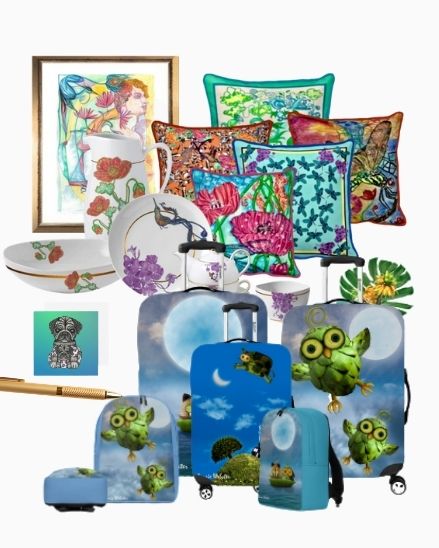 In ArtSHINEplayground.com you'll find truly amazing art and products from ArtSHINE Artists.
Whether you're buying for yourself or someone special, the ArtSHINE playground offers you unique quality items and gifts you just won't find anywhere else. 
ArtSHINE carefully curates these collections for you with our team of ArtSHINE Artists and Designers. Each and every one a "Bright Star"!
What a surprise! Received the tote bag and love it.
Good quality and the print on the bag is just beautiful.
Keep up the good work and love what you do for the artists they needed the most help.
I am happy to support them.

Janene Devitt. ArtSHINEplayground.com customer
Working with Vinh and ArtSHINE has developed and grown my art and licensing practice in ways I could not imagine. As a mentor, he is able to see the bigger picture and will direct me towards projects that produce maximum results and benefits.

His approach is gentle, kind and personal. Artists can be tricky to work with but he navigates this with sensitivity, humour and kindness. Vinh is extremely well connected and is generous with the sharing of contacts and knowledge.

He is truly a creative leader and I look forward to many more years collaborating with him and his team.

Gabby Malpas. Licensing Artist.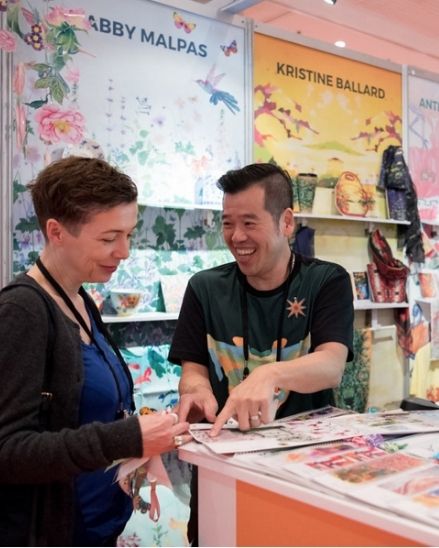 Art ArtSHINElicensing.com you'll discover a curated collection of highly skilled artists and designers exclusively available to licensees seeking new properties.
Connect in one virtual location and explore exclusive art and designs; visual art, design, pattern, textile, graphic, photography, illustration, games, animation, and comic art.
Art Directors, Manufacturers, and Licensees looking to commercially license artwork may view art from a wide assortment of participating Artists and Licensors, all with a single login.
Since working with Vinh and Stuart from ArtSHINE I have gained multiple licensing contracts locally and internationally for my artwork. Their guidance and support have been invaluable in navigating this industry. They are passionate about helping artists commercialise their work while understanding the importance of staying true to the artist's creative vision. It's the perfect balance between creativity and business.

Valerie Khoo. Artist, printmaker & designer.
Industry Knowledge is hard to come by. ArtSHINE cuts through the noise and gives me a practical and sustainable way to have an Art business. ArtSHINE LaunchPad gives you a direction and a mindset to not only understand the Art Industry, but to also find your own voice when it comes to your creative practice. What I learnt from  ArtSHINE was the specific ways in which commercial art needs to be created and designed and the business insights and expertise that ArtSHINE provides with that knowledge has allowed me to elevate my own business but my creative mindset.

Arvee Gibson. Artist & graphic designer.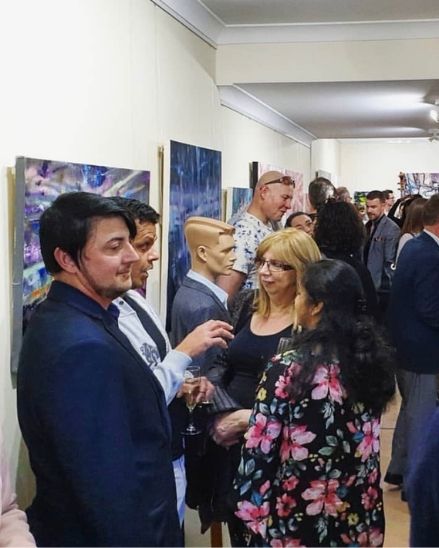 ArtSHINEgallery.com is much more than physical exhibition spaces. The ArtSHINE galleries portal is an innovative platform for site-specific, project-based art activations stemming from a deliberate and unapologetic focus on the intersection of creative and commercial impulses. ArtSHINE galleries is an online portal dedicated to emerging and established artists. ArtSHINE works to identify a range of complimentary spaces suitable for artists and Creative Industries Professionals to show and sell their works. Venues may be permanent or pop up. ArtSHINE works with artists to show their works and engage with private clients, interior designers, agencies, and property developers. ArtSHINE curates and art produces large scale art projects, manages the production of bespoke art pieces, and identifies artworks for private clients.
Vinh and his team at ArtSHINEgallery.com work with artists to showcase their talents and launch their art careers. They are a dedicated team that particularly give support to new and emerging artists, through their Launch Pad + Accelerator coaching programs. In 2016 I successfully launched my cartoon character, named "Gertrude",  by joining eight other artists in ArtSHINEgallery.com's group exhibition "Eclectic" in their Chippendale gallery. As an emerging artist, and lacking in experience in procedures and practices of commercial art galleries; the support and coaching offered by Vinh was invaluable to me, and gave me confidence. Whether you are a new, emerging or even established artist; the advertising, curating, and event launching can either make or break your exhibition. Vinh and his team at the ArtSHINEgallery.com  collaborate with selected galleries in the Sydney suburbs to bring their artists only the best exhibiting experience, and to a new confidence level, and to establish a launchpad for their artists' careers.

Marie Widolf. Artist
Working with ArtSHINEgallery.com has been professional and supportive, They provide opportunities for Artists to connect with the general public with their exhibition spaces. My experience exhibiting has taught me an invaluable amount of skills such as organising, planning and creating work that is accessible. ArtSHINEgallery.com facilitates artists to grow through these opportunities as their focus is on the Artist's creative development.

Arvee Gibson. Artist
ArtSHINEshowcase.com, established since 2008, has become one of the world's leaders in art, design developing, innovating, manufacturing and supplying consumer products across a wide portfolio of products.
Our Artists' and designers' brands include fashion, travel accessories, wall décor, stationery, ceramics, home décor, soft home and kitchen-wares.
Our ArtSHINE Bright Stars have taken part in our commercialisation program where we show them ways to build a sustainable business by doing what they love. 
We offer great gift range of products (new products are continuously added). We offer easy to use online ordering system. We offer friendly support staff & prompt service. We supply retail chains, gift shops & more.
We are extremely pleased with ArtSHINEshowcase.com. As a small business owner with three shops ArtSHINE gives us the opportunity to pick the art and design we like and was able to offer exclusively for our shops, where most wholesalers would not offer this unless you are a big chain store or a major retail company. The service and the team are excellent and they make us feel special. So thank you, we love working with you guys

Belle & Lux CO. Retailer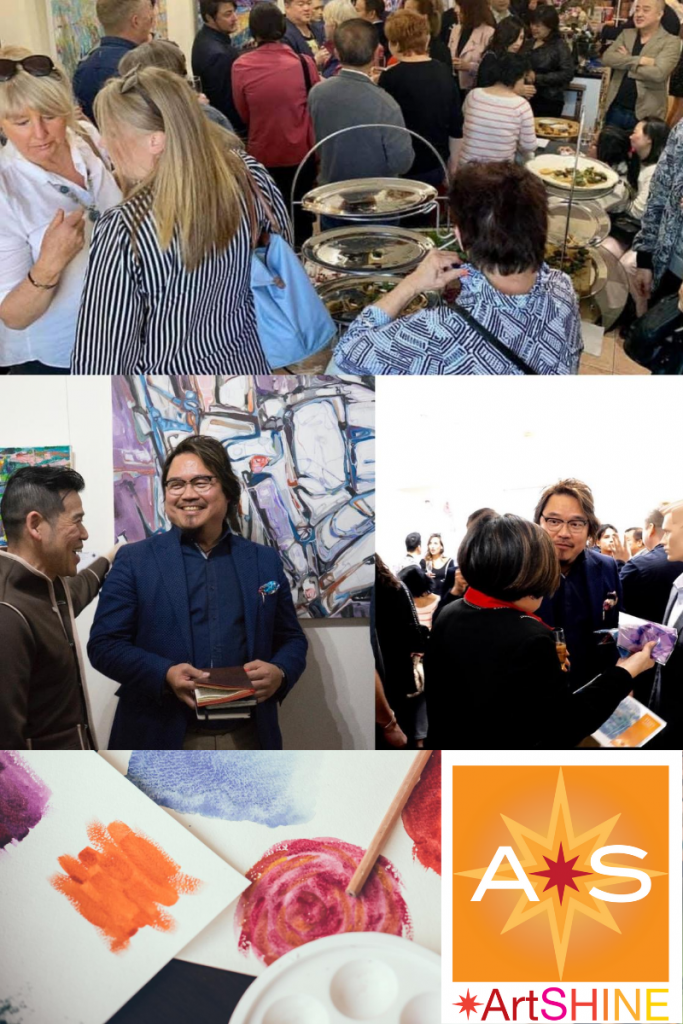 We inspire individual creatives to find their Desire, Passion and Purpose, connecting them to one another for support, mentoring, coaching and shared purpose, and enable them to accelerate their creative practice
So, if you are interested in expanding your creative network, gaining more knowledge about art commercialisation and further develop your art businesses, join us in building a future that works for you!