So, what exactly is imposter syndrome?
imposter syndrome is when a person can't seem to believe that their success is due to their own skills or hard work, or that they deserve it.
Do You Feel Like an Impostor?
Getting a wave of self-doubt?
You might have Impostor Syndrome. One thing that makes it hard to understand is that it can happen in many different ways. Some of the ways it can show up are:
You feel like a fraud.
Even when it seems like you've "made it"—you got the job, got the recognition, won the award—you can't shake the feeling that it's all smoke and mirrors, that you must have fooled everyone, and that you'll be found out at any moment.
You don't value yourself.
A good friend of mine who is a graphic designer recently went to a business networking event where he tried to talk someone out of paying him for his work.
"Why don't I do it for nothing? He offered, so I nudged him and told him, "Just take the money," because he wasn't expecting to work for free.
"Know what you're worth, and people will respect you and what you do." ~Vinh Van Lam
You undermine your experience or expertise.
The other day, I talked about Impostor Syndrome with an artist who was being considered for a job as an art director for a design company. "But I have nothing to offer," she said. (They got her on board too!) In another coaching session with a textile designer, who told me that while she was working as a head of design, I noticed in her trends and colour forecasts presentation that she is going to present at a textile designs conference, she wouldn't call herself a Head of Textile Design. "I did not tell my coworkers about I am a qualify textile designer by trade," she said. She was undercutting her wealth of knowledge and expertise in the textile industry.
Self-Doubt: You're Not the Only One
When you have self-doubt, it's easy to think you're the only one who's ever felt that way, but that's not true. Even the most successful, powerful, and skilled artists have had times when they didn't know who they were. But don't just believe me.
Here are the words of a few former impostors:
Tom Hanks, "No matter what we've done, there comes a point where you think, 'How did I get here? When are they going to discover that I am, in fact, a fraud and take everything away from me?
Lady Gaga, "I still sometimes feel like a loser kid in high school and I just have to pick myself up and tell myself that I'm a superstar every morning so that I can get through this day and be for my fans what they need for me to be."
Agatha Christie, "I don't know whether other authors feel it, but I think quite a lot do- that I'm pretending to be something that I'm not, because even nowadays, I do not quite feel as though I am an author."
Maya Angelou, a prize-winning author, once said that every time she wrote a new book, she would think to herself, "Oh no, now they're going to find out. I've played a trick on everyone." Psyche Yourself Up can help you change your mind.
You can  see more famous people who are also going through the Imposter Syndrome as you do here
Researchers have found that what you say to yourself can change how you see yourself, which can give you more confidence before a scary event. Here are four things you can do to change how you feel about yourself. I used these steps when I was in my 20s and had a lot of self-confidence and self-esteem issues
The below is for artists and designers who suffer from IS (Imposter Syndrome)
Make a list.
Make a list of at least 10 things that show you are just as qualified as any other artist who does similar work to you.
Having trouble?
First, you should ask yourself what proof there is that you are less qualified in what you do than anyone else. Is there something, I dare say, that makes you more qualified?
Say your name out loud. This is a positive affirmation.
Research has shown that adding your name to a positive affirmation like " Vinh is amazing" for example can have a powerful effect on how you see yourself. Before you feel embarrassed, I have to tell you that I had to stand in front of the bathroom mirror and say out loud, "I am beautiful, I accept who I am, and I love who I am." I had to say that, it was hard to say these affirmations when I didn't like myself  at that time and thought I was "Ugly." The good thing was that after repeating the same things over and over for more than two weeks, I started to feel comfortable with myself. For the first time, I could look at myself in the mirror and accept who I am.
Celebrate your accomplishments and take pride in what you've done.
Artists often say that their success is due to "luck," "hard work," or "help from others" instead of their own talent or intelligence, which is more likely to be the case in any other job.
Try not to use excuses and take credit for what you did to make your success happen. Say these out loud: "I'm proud of what I've accomplished".
Visualize success.
Think about how you'll handle the situation successfully in your mind before it happens.  When I was an area manager in my former cooperate career, I used to coach my managers and "Before I talked to one of my managers who was not a team player, I would practise in my head to make sure I was clear and firm. Then, self-talk helps me stay calm and confidence and in the "right" frame of mind for the situation. Your confidence doesn't have to come from only having done something before. If it did, no one would ever try anything new. Think about how great it would feel to ace the art sale, submit a top art proposal, or score the winning goal in your art business. Try it.
Fight the Feeling of Being a Fake
So you've talked to yourself in the mirror and made a list of all the things you've done, but you still feel like a fake. Try one of these:
Talk to a fellow artist or a supportive friend.
Has he, she, or they felt like an imposter too?
Knowing that this is a thing that other people feel will help make it just that: a thing, but not your thing. If that doubtful voice or head chatter starts to creep in, tell yourself, "It's not me, it's the "IS" talking.
Let go of doubt and worry.
There are two kinds of doubt:
1. Self-doubt,  which makes you freeze up, and
2. Idea doubt, which can push people to improve, test, or try out a good idea.
Try to turn self-doubt into idea doubt by telling yourself, "It's not that I'm bad; the first few goes of any idea are always not so good, and I will get there soon."
Make the choice to be confident. Put your hands up. Volunteer your expertise. Present a talk at a conference etc. When you start doubting yourself, force yourself to write down six things you've done well. (If six aren't enough to relieve your fears, write  more.) I meant you actually write them down on paper. From my experience, people remember things better when they're written them down rather than typed. When you hand write down on paper, your hand is connected and affirmed to your brain.
Tell yourself that you're good at what you do.
I have a folder full of inspirational quotes, testimonials from clients, and fun and happy messages,  It's full of motivations and compliments that I've received over the years, to remind me of how valuable I am as a coach when I need a quick dose of confidence. I have always encouraged our artists to get as many testimonials as they can, these testimonials can build your credibility as an artist and boost your confidence when you are in self-doubt mode.  They can lift you up to a high if you read them on a regular base.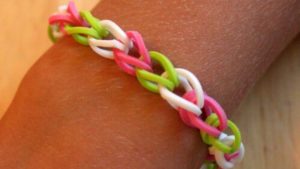 Reset your negative thoughts
I used to wear an elastic band bracelet on my wrist made by my niece, I used to snap it every time I had negative thoughts. By rewarding myself with an elastic band shot this action sent feedback to my brain, which eventually stops the negative thoughts and helps me refocus on positive things. So how do you rest your negative thoughts?
 "Change the way you think, your brain will follow." ~ Vinh Van Lam
Share your failures
Hearing what other people think of you isn't the only way to get over Imposter Syndrome. I used to attend a business support group "Failure Transformation" We talked about failures and things we implemented that did not go well in a group that can give a more accurate picture of what other people are struggling with too., you are not alone. I felt great and full of positive and ready to tackle my business.
For example, you can look at your art space and see all the works you've made, but you also know you have sold much of your art. But when you see a fellow artist post on Instagram that they have just "SOLD" their paintings, you are happy for them but felt depressed as you haven't sold much of your paintings. The reality is you don't know what happened behind the scenes. Seeing your worst and someone else's best can lead to comparison, which can make you feel like an imposter or you are not good enough as an artist. In today's world, we are bombarded with social media posts and every time you see posts from artists, we automatically think that they are doing really well but this is not always true. They all experienced as many challenges as you do, but no one what to whinge about the negative stuff. On the contrary, if you decide to share your failures let's show everyone how you learnt from those mistakes and how you turned them around to help you grow as an artist, people definitely love to hear more about that.
"Failure does not imply that you are a Fraud." ~ ArtSHINE
It's important to remember that failure doesn't make you a fraud. Even the amazing artist stuffed up, the best lawyers lose cases and the best writer has bad book sales. Failing, losing, and being wrong are sometimes all part of life and business journey. Don't let it define you. Learn from your mistakes and move on.
Want to learn more?
Been working in your business for two years or more? CLICK HERE
We're here to help you to take action just like we've helped thousands of other entrepreneurs, business owners and creative professionals all around the globe.
Now is the time to let your passion SHINE.
Now is the time to Make Tomorrow Today!
To your success,
Vinh Van Lam & Stuart Horrex