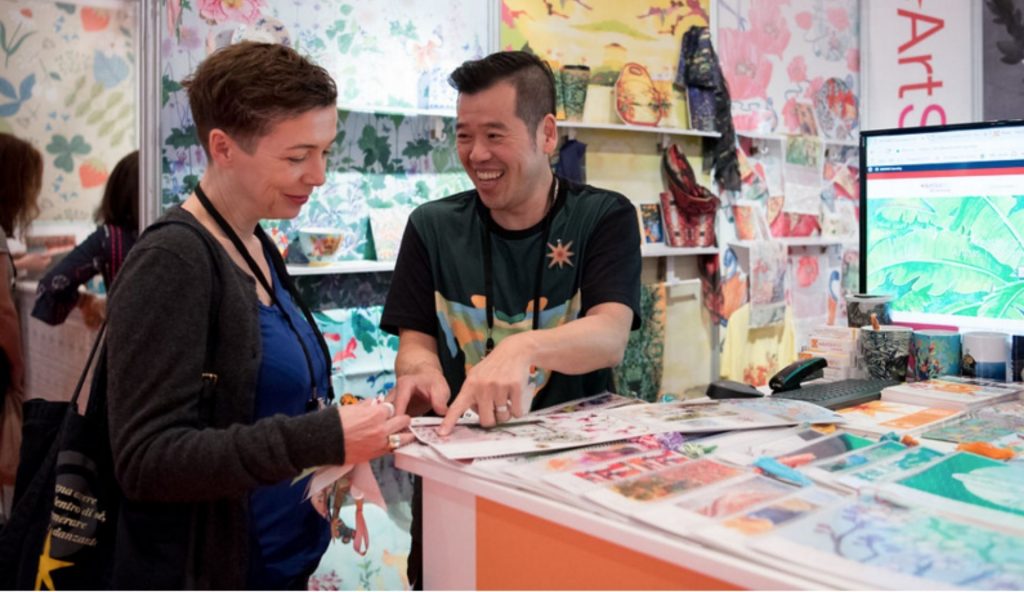 With a deliberate and unapologetic focus at the intersection of creative and commercial impulses, ArtSHINE facilitates a valuable exchange of opportunity and encourages new ways of generating additional revenues and social capital.
ArtSHINE inspires and empowers commercially minded Creatives to build sustainable enterprises and generate viable incomes through our flexible, practical, and real-world approach to creative practice, commercialisation, art licensing, and entrepreneurial education.
ArtSHINE draws on the knowledge of experienced industry professionals in our coaching programs and has developed our signature OPIC™ action planning model, designed to help creatives commercialise their creative practices.
ArtSHINE's business coaching and education programs are ideal for artists, artisans, crafters, designers, fashion labels, and all professionals working in the creative industries who are ready to take their Art & Design practices to the next level.
We recognise many Creatives may find it challenging to continue creating art while also keeping up with all the changes and pressures in today's fast-paced world. In addition, it's difficult for Creatives to find time to devote to sales, marketing, systems development, business planning, and the long-term strategy for creative practice.
Even though the world is moving faster and competition among creatives has increased, we also believe there has never been a time of greater opportunity too.
And this is evident in the successes of our clients!
So, as part of an ArtSHINE launch pad or accelerator program, we provide all the skills, experience, and support needed to take a creative Art & Design practice to the next level. We deliver coaching, training, and ongoing support.
ArtSHINE uses 'action learning' principles (learn by doing) and provides business templates, tools, and resources, along with our proprietary OPIC™ action planning systems, and coaching.
Supporting this action learning ArtSHINE operates divisions providing additional ArtSHINE services:
agency
Acting as an agent representing ArtSHINE Bright Stars and graduates
associates
Providing services to Creatives and offering other opportunities to generate income
galleries
For art enthusiasts seeking to discover new artists and original works
licensing
For manufacturers and art directors seeking exciting new designs to license and wholesale
playground (retail)
For stylish art lovers seeking the latest exclusive and unique products, fashion items, and home & giftware
showcase (wholesale)
For established retailers seeking exclusive new ranges to feature in store